Lidskoe Pivo launches sales of two varieties produced in collaboration with European brewers
Lidskoe Pivo, part of the international holding Olvi PLC, introduces to the Belarusian market two craft beers produced in collaboration with Volfas Engelman brewers. Brand new varieties brewed in limited quantities at a mini brewery in Lithuania have expanded the portfolio of Master's Collection innovative and experimental beers.
Apart from the classic IPA, Pshanichnae and Brugge Evening, Master's Collection is now represented by craft varieties Baltic Porter and Mango Milkshake Ale. In addition to the original taste, the brand-new products stand out for their unusual presentation. The beer is packed in 0.75L bottles for sparkling/champagne wines. Both varieties are brewed in collaboration with the Lithuanian beer and beverage company Volfas Engelman, also part of Olvi PLC. Since 2017, a mini-brewery has been operating on the territory of the company, which allows to experiment with varieties creating innovative products.
Mango Milkshake Ale is a full-bodied, balanced top-fermented beer of a moderate sweetness. Thanks to the combination of Pilsner barley, wheat and caramel malts, oat flakes and lactose, the product gets a special softness and pleasant taste. Mango juice gives the ale a pronounced aroma, and Citra and El Dorado hops add a slight distinctive bitterness. The beer strength is 5.6%.
Baltic Porter is the only bottom-fermented porter in the world. Its history dates back to the 17th century Baltic countries. Inspired by the imperial stouts by British brewers, local masters decided to customize the popular recipe. By adjusting the technology and replacing all the ingredients with local ones, they actually created a new original variety.
Baltic Porter from Master's Collection is a rich, dark brown beer brewed following the old recipe. It has a pleasant burnt caramel sweetness complemented by a delicate bitterness. The beer strength is 6%.
Mango Milkshake Ale and Baltic Porter will hit the market in December. Recommended price is 11.99 BYN.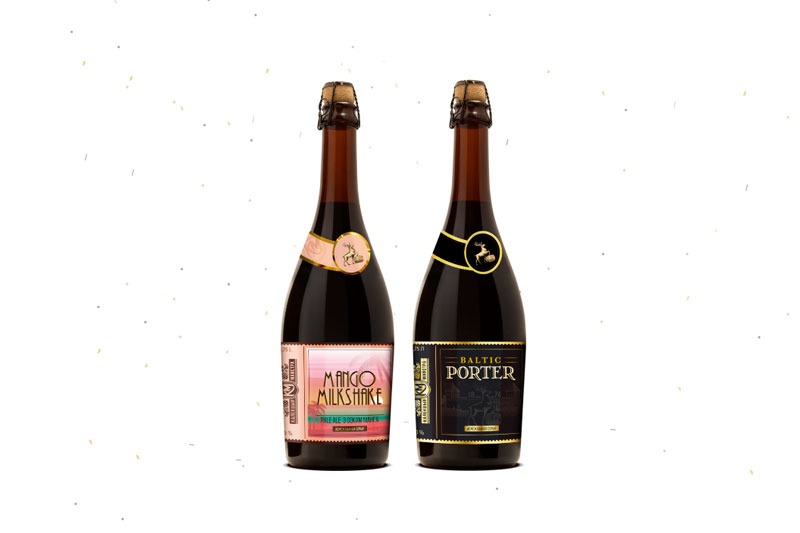 SUBSCRIBE TO OUR NEWSLETTER