6 years of successful partnership: Lidskoe pivo celebrates the 6th anniversary of the licensed Warsteiner production launch
The agreement between Lidskoe pivo and Warsteiner International KG was signed in 2014. In 2019, its period was extended for another 5 years. Warsteiner has become the first licensed brand for the enterprise.
Today, Lidskoe pivo is one of six companies in the world that produces beer under the Warsteiner license. A year ago, Germany's largest private brewery together with Lidskoe pivo developed the unique Warsteiner Light Pilsener especially for the Belarusian market. This is the only time in Warsteiner wide experience that a product created outside of the German brewery was launched. Such collaboration was made possible thanks to the high professional expertise of the Lida brewers and the confirmed trust of the German side.
"One of the most important goals of our company is to offer Belarusian consumers more products of world-class and global standard," said Audrius Mikshis, CEO of JSC "Lidskoe pivo". "For us, Warsteiner is a strategic partner whose brewing experience and traditions we highly appreciate. Our partnership is 6 years of successful cooperation, which we plan to continue and develop."
The European Warsteiner lager is brewed according to the classic German beer purity law. The brewing process and each of the ingredients are subject to stringent requirements. Warsteiner is produced using double-processed artesian water. The product contains a special hop mixture, which is prepared only in the German town of Warstein, as well as special German yeast and selected barley. After each brew, samples from Lida are sent for control to the Warsteiner laboratory, where they are evaluated for the compliance of organoleptic properties with the German recipe. The Belarusian samples are frequently rated higher than German ones.
Warsteiner International KG is Germany's largest family-owned brewery with 267 years of brewing experience. Beer has a noble taste with a distinctive hop bitterness resulting from longer fermentation. Thanks to this, Warsteiner can be called the "Champagne of Beers". In the Belarusian market, the brand is represented by two varieties, Warsteiner Premium Beer and Warsteiner Light Pilsener. Available package formats are 0.5 L glass bottles and cans, as well as kegs. This year, JSC "Lidskoe pivo" is planning to expand the Warsteiner series, which will be announced separately.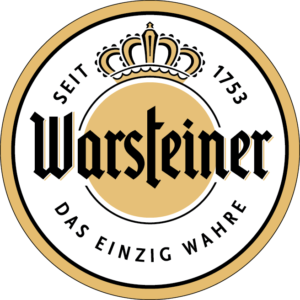 SUBSCRIBE TO OUR NEWSLETTER