New values, logo and product series: Lidskoe pivo announced the beginning of re-launch
JSC "Lidskoe pivo" is listening to consumers and responds to the challenges of the time with appropriate changes. A major re-launch of the title brand has been started.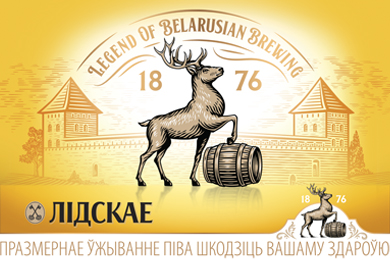 The updated communication of LIDSKAE is based on a value system aimed at better reflection of the brand features. The "Roots" principle emphasizes close connection of the product with Lida, a small town in Western Belarus with a significant cultural heritage and a unique craft air. The "Unity" value focuses on the fact that LIDSKAE unites congenital people in a unique community, and "Sincerity" reflects the form of relationships within it. These relationships are based on trust, friendship and common interests. That is why the phrase "Everything for the dearest" has become the slogan of the new campaign.
New values are reflected in the updated design of the company's oldest brand. For example, an image of Lida Castle and its keys has appeared on the labels. The main symbol of Lidskoe pivo has also been changed. The red deer, which, by the way, celebrates its 120th anniversary this year, has become more dimentional and majestic, but it still signifies pride, authenticity and status of the company. An English inscription "Legend of Belarusian brewing" has appeared, which reflects an almost 145-year-old beer heritage.
Following the global trend to extend the premium segment, the company decided to divide the varieties of LIDSKAE beer into two independent series: Mainstream and Premium. The first one includes such products as Pilsner, Legenda, Stary Zamak, Nulevachka and Radler. The second one includes Premium, Belae, Aksamitnae and Porter. The new Legenda variety, which best expresses the historicity of the LIDSKAE brand, has been added to the Mainstream series, and the Belae variety – to the Premium series. The Premium series features a special design, a unique bottle shape and new formats. The product will be available in 0.4 L glass bottles, 0.45 L cans and 0.9 L PET bottles.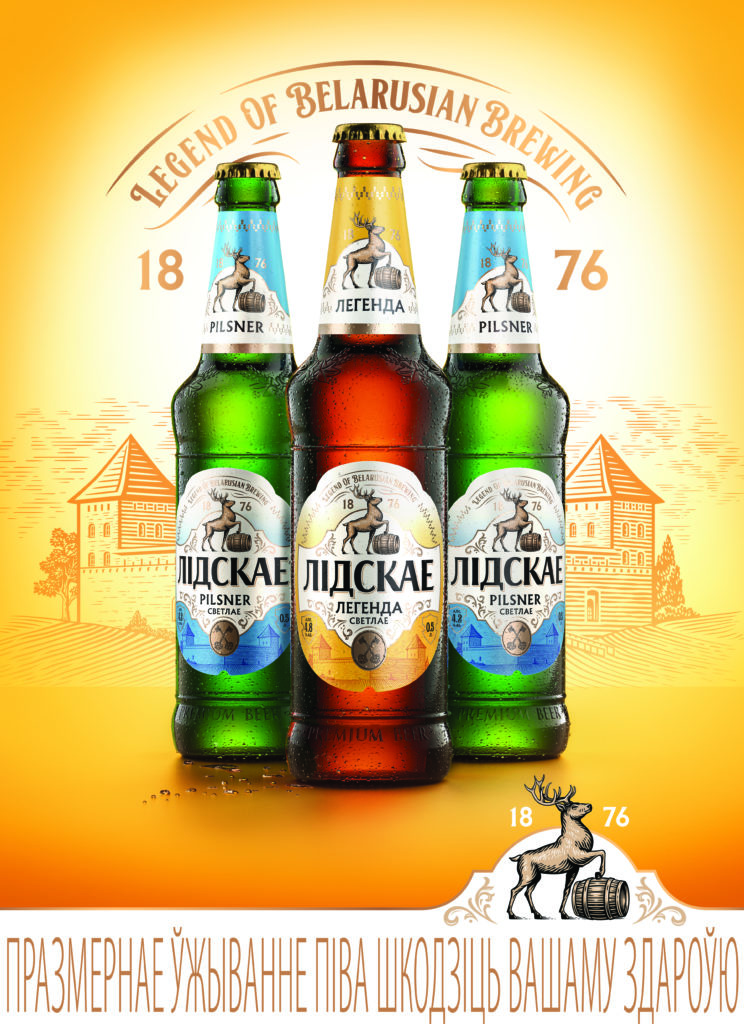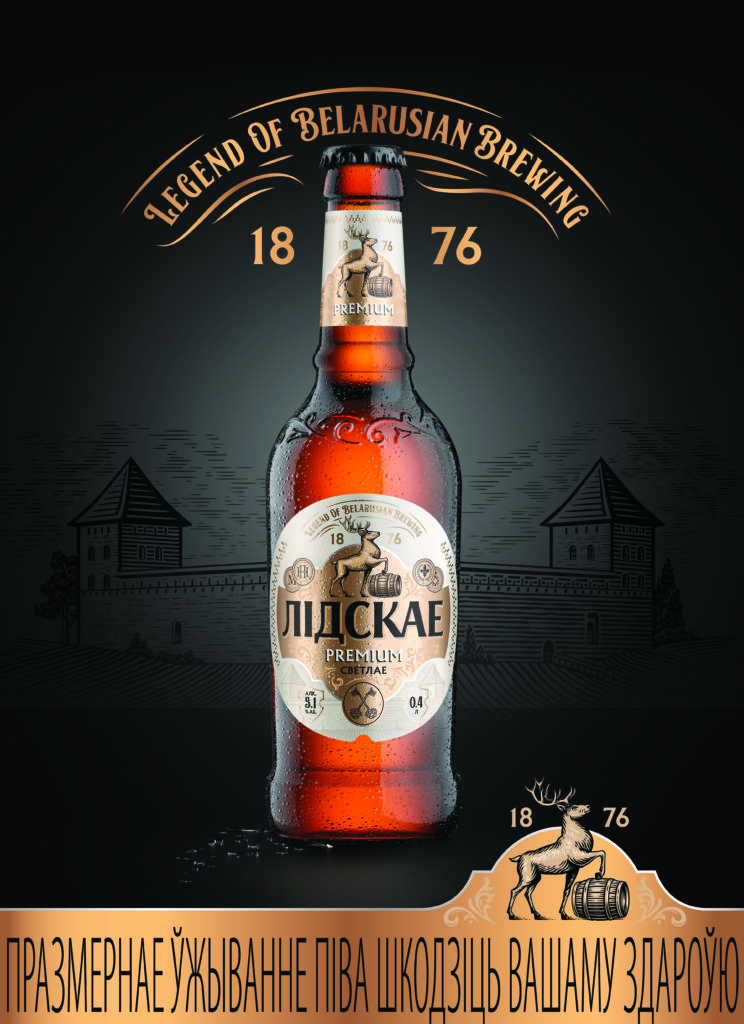 LIDSKAE is currently available in stores in both the new and the old designs. The complete transition to a uniform visual image of the company is planned to be finished in a few month
SUBSCRIBE TO OUR NEWSLETTER