Creating new traditions with LIDSKAE
"Lidskoe pivo" continues the long-standing tradition of producing unusual varieties of beer by the beginning of the cold season. Two winter novelties will help to create a cozy atmosphere for warm meetings with friends and loved ones.
Kvass Lidski "Zimovy" is a natural fermentation kvass. Its recipe was developed specially for the winter season. To create a sense of celebration, warmth and comfort, the traditional bread kvass was supplemented with cherry and cinnamon extracts. Like the entire range of Lidski kvass, the novelty does not contain preservatives and is available in consumer-friendly format of PET 0.5 L and 1.5 L.
In addition to the "Zimovy" kvass, "Lidskoe pivo" will delight the Belarusians again with a seasonal series of LIDSKAE "Zіmovae" beer. It is brewed with clove, cinnamon and juniper. Fragrant aroma and sweet taste convey the atmosphere of winter holidays. And natural spices harmoniously emphasize the depth of taste of dark beer.
The beer contains 5% alcohol, has a rich dark color (75 EBC) and the density of 12.5%. The variety is recommended to be served cooled just below room temperature (+12 – +14 °C). This year, in addition to 0.5 L glass bottles, an additional 1 L PET format will appear for the first time.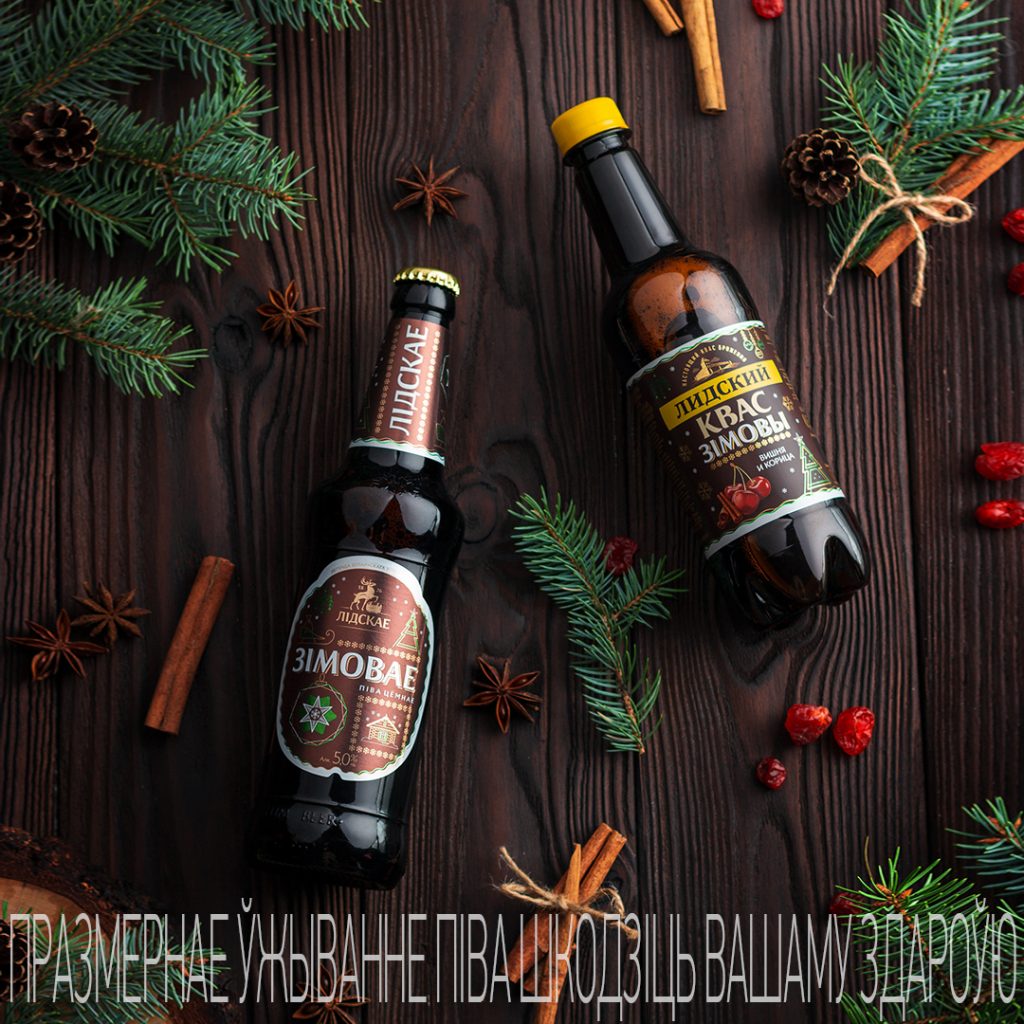 SUBSCRIBE TO OUR NEWSLETTER