The craft line «Kalektsyya Maistra» has two new varieties — IPA and Ginger Beer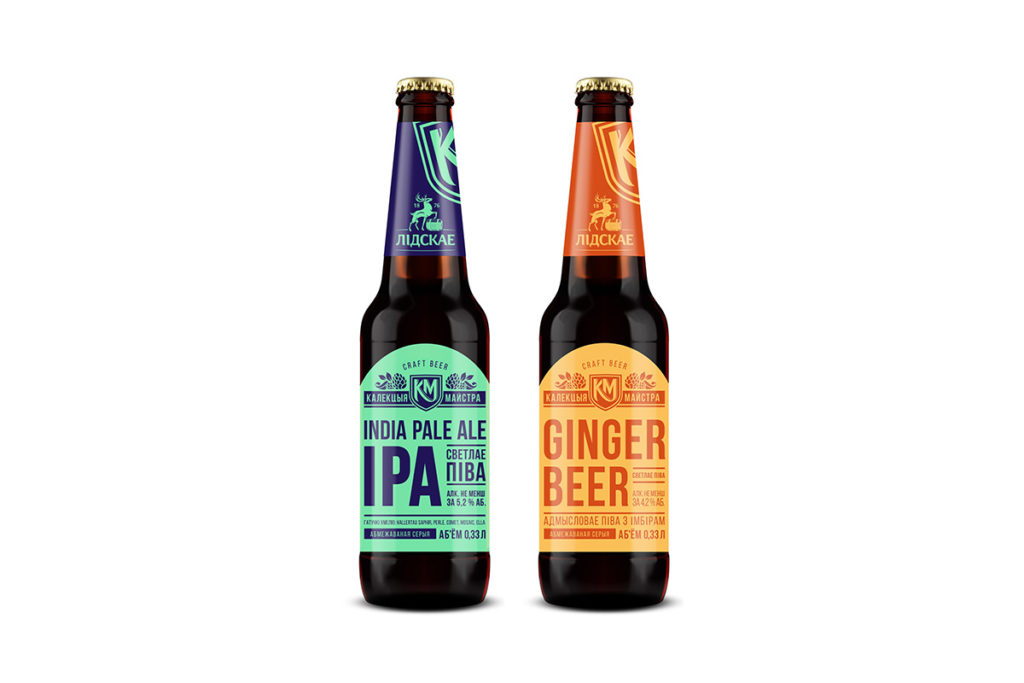 «Lidskoe pivo» JSC has presented 2 new varieties in «Kalektsyya Maistra» line — «IPA» and «Ginger Beer». Popular British sorts of beers were brewed by Oleg Malakhov, the brewer of the company.
IPA (from the English India Pale Ale) is one of the most popular craft sorts of beer in the world. This is traditional ale, which has a large quantity of hops. It appeared in England in the XIX century, it was made specifically for the subjects of the empire in India. Particularly this strong ale with alcohol could well withstand a long period of transportation.
Ginger Beer is a special sort of light beer, brewed with natural ginger, which gives the beer a pleasant aroma and piquant sharpness. It is widely distributed in the UK, USA and Germany.
«IPA» from «Kalektsyya Maistra» was brewed in the best traditions of English ale with the addition of special varieties of hops Hallertau Saphir, Perle, Comet, Mosaic, Ella, giving the beer a clear bitterness in the taste (40 IBU) and a pleasant fruity aroma. Due to specially selected malt Pale Ale and Crystal, the beer color is amber, and the taste is dominated by notes of malt.
Alcohol content is 5,2%.
Mass fraction of solids is 12%.
Special top-fermenting yeast for ales was used when brewing. Byproducts of this race of yeasts give the beer more subtle fruity notes. «IPA» from «Kalektsyya Maistra» corresponds to the German law on brewing purity.
The beer has a warming effect, which is important for the winter season and
New Year holidays.
«IPA» and «Ginger Beer» sorts will go on market on November 1, 2016. The cost of bottles of 0.33 liters will amount to 1,5 rubles.
The beer is produced in a limited batch — 160 thousand liters of bottled «IPA» and 110 thousand liters of 
«Ginger Beer».
SUBSCRIBE TO OUR NEWSLETTER