Record of General Dictation charity event: over 1100 participants from 14 countries wrote a dictation, financial support for doctors reached 8000 BYN
A record number of people of 1119 participated in General Dictation charity event which was held online on June 6. The dictation was written by residents of Belarus, Canada, USA, Vietnam, Sweden, England, Italy, Germany, Austria, Spain, Estonia, Poland, Russia and Lithuania – 14 countries. The amount of financial support that the organizer JSC "Lidskoe pivo" will provide to doctors amounted to 8000 Belarusian rubles: 5 BYN for each participant plus additional amounts for those who wrote the dictation well (9 and 10 rubles, respectively), as well as an individual amount of money on behalf of the company itself in sign of support of the initiative. The money will be transferred to the charity account of the Ministry of Health.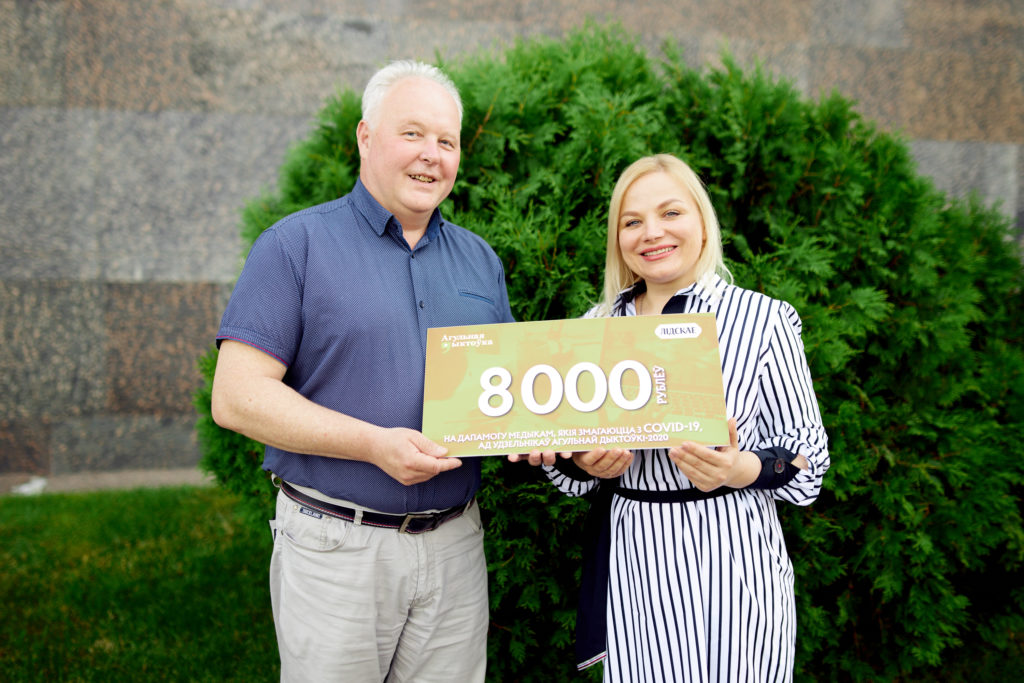 General Dictation 2020 was dedicated to the cultural heritage of Belarus, our roots and traditions. Alexander Ilyin, Nizkiz band leader, read the text on the contemporary writer Maria Titarchuk about traditional hunt of pans and the beauty of motherland live on YouTube. Despite the remote format, the project turned out to be truly unifying and got hundreds of comments under the broadcast on YouTube.
"To see such a number of people concerned and enthusiastic about the Belarusian language around the world was very inspiring,
said Audrius Mikshis, CEO of JSC "Lidskoe pivo".
We are glad that we decided to make General Dictation a charitable action, this unified the participants even more. The company will transfer a significant amount of money for the fight against coronavirus. That means we are one step closer to our goal: as a socially responsible business, we want to mitigate the effects of this period difficult for everyone.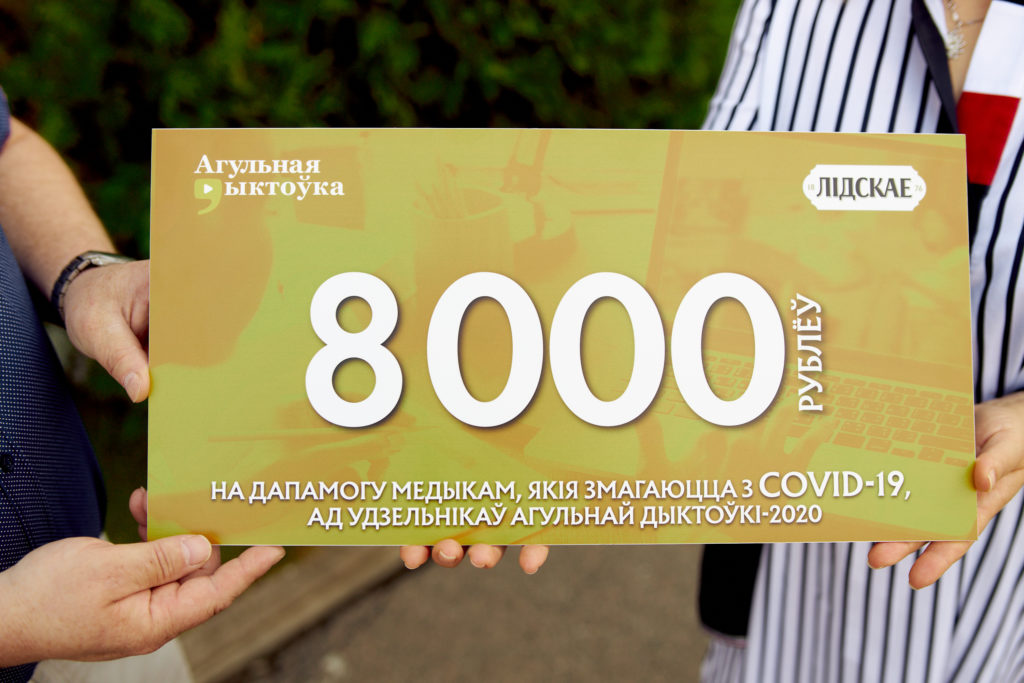 Minsk residents were the most active: 674 people wrote the dictation in the capital. The second largest number of participants among Belarusian cities was recorded in Grodno, and Vitebsk took the third place. A total of 85 residential areas of Belarus joined the initiative. The projects became the most massive in its history. Day before the dictation, the organizers received 2831 applications for participation. In addition, the project has reached a new level in terms of the number of foreign participants. Last year, thanks to radio broadcasts, residents of other countries had the opportunity to write a dictation remotely. Back then participants from Russia, Poland, Ukraine and the USA joined the project. This year, General Dictation expanded its geography even more: thanks to a YouTube stream, the dictation was written in 14 countries, beating a project record for international reach.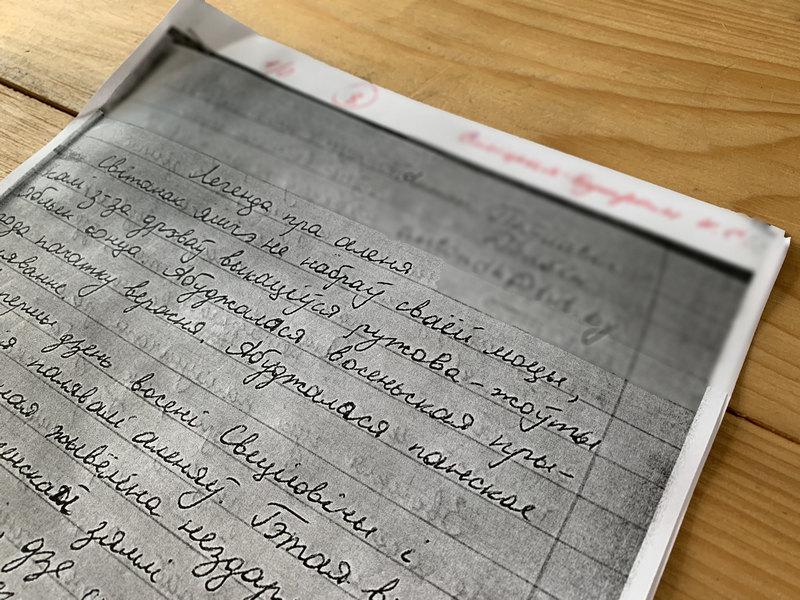 "I have heard about such initiatives before and I really like them, said Lyubov Zholnerovich, participant from
Italy
. I wrote such dictation for the first time in view of my journalistic past and hoping than my knowledge of grammar was not lost. Sitting at a desk again turned out to be a pleasant pastime. I liked to write dictations at school, and I think that I also did well this time. The project is cool. This is a good, albeit small, opportunity to popularize Belarusian language, to unify Belarusians of all ages, which is very important and necessary.
Verification of dictations by project philologists took 12 days. 78 participants of General Dictation got 9 and 10 points, and for each of them JSC "Lidskoe pivo" transferred additional amounts of money to medical workers.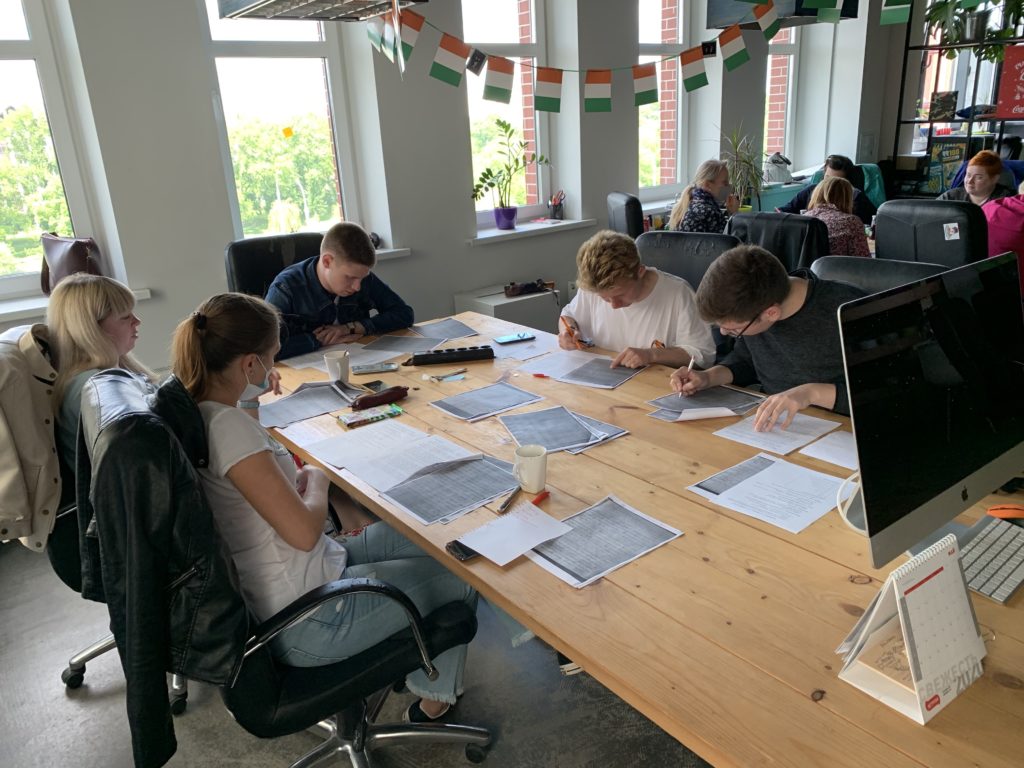 I want to express my gratitude to the company for financial and moral support on behalf pf the Ministry of Health and doctors. A helping hand is very appreciated in our daily fights. Such activities indicate a truly social orientation and responsibility of the business. We thank you from the bottom of our hearts and believe that together we will handle it,
was noted in the Ministry of Health.
Information
General Dictation is one of the major social projects of JSC "Lidskoe pivo". The dictation was first held in 2017 at the National Library and subsequently became an annual tradition encouraging to remember and love our language. Over the years, the project was supported by the Naviband, Rusya (SHUMA vocalist), Janka Kupala National Theatre actors, director Ivan Pinigin, writers Andrey Horvat and Lyudmila Rublevskaya.
SUBSCRIBE TO OUR NEWSLETTER