Now in Belarus! Lidskoe Pivo begins distribution of three varieties at once from the leading Spanish brewery Mahou-San Miguel S.A.
Lidskoe Pivo, part of the Olvi PLC Finnish holding, launches sales of globally renowned products. The distribution portfolio of the brand was completed with 3 varieties from the leader of the Spanish brewing Mahou-San Miguel S.A.
Mahou is recognized in Spain as the company with the best reputation in the food and beverage segment. Its history goes back over 125 years. It is a family-owned business that produces two-thirds of the world's Spanish beer and ranks among the twenty largest breweries in the world. Mahou-San Miguel S.A. is an example of a skillful combination of long-term traditions and innovative technologies.
The Mahou products are presented in 70 countries around the world. In the Belarusian market, Lidskoe Pivo distributes 3 varieties at once: Mahou 5 estrellas, Mahou IPA and Mahou Tostada.
Mahou 5 estrellas beer is the flagship of the brand. This is the result of many years of experience and knowledge of the brewers. It is brewed on the best varieties of malt and hops, as well as a special yeast race, which gives the specific aroma and taste. The variety is presented in two formats at once: 0.33L glass and 0.5L cans. The beer strength is 5.5%.
Mahou IPA is brewed in Session IPA style using top yeast and special hops. The product has a relatively low bitterness, due to which it is extremely drinkable and refreshing. Mahou IPA strength is 4.5%, the product is available in 0.33L cans.
Mahou Tostada is a non-alcoholic beer brewed using toasted malt, which provides the taste with a distinctive flavor. The peculiarity of the variety is that it is 100% alcohol-free. Thanks to a special technology, alcohol is completely removed from beer, so it is suitable even for those who do not accept alcohol at all. The variety is available in 0.33L cans.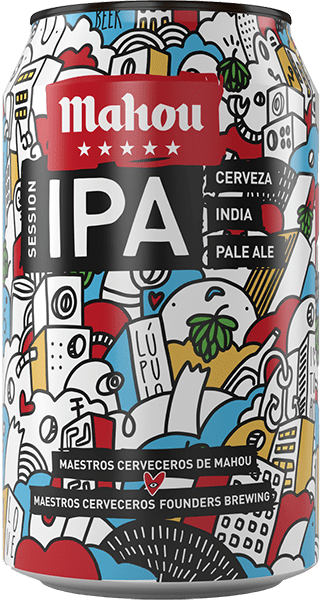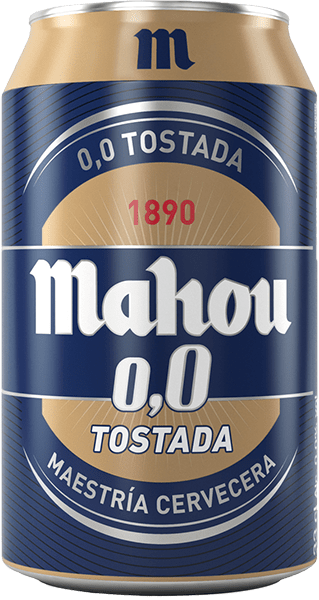 SUBSCRIBE TO OUR NEWSLETTER