When evening turns into night… Frightfully themed October novelties by Lidskoe Pivo
Lidskoe Pivo, part of Olvi Group Finnish Holding, has released a series of Halloween-themed beer in limited packaging. "Varieties of the Dark Castle" appeared in two lines at once: Master's Collection was supplemented by Brugge Night (the original version is Brugge Evening craft variety), and LIDSKAE­­ — by Porter with a unique design.
Brugge Night and LIDSKAE Porter are now available in a limited CAN format: for the darkest holiday of the year, the company has developed a unique design for the top dark varieties. The iconic symbols of the mysterious holiday, such as ominous castles, full moon, frightening scarecrows and creepy pumpkins, are well read in it. To emphasize the specificity of the Brugge Night launch, the latter turned into equally scary cherries.
LIDSKAE Porter in a new format is the same old classic porter with a rich caramel taste and a pronounced aroma. The Brugge Evening's recipe is unchanged as well: this is a dark beer with a rich cherry flavor, caramel sweetness and a light hop bitterness. Both varieties are produced in 0.45 L cans.
The beer is already available in stores throughout the country. The recommended retail price is 2.35 BYN for a LIDSKAE Porter can and 2.56 BYN for the same volume of Brugge Night.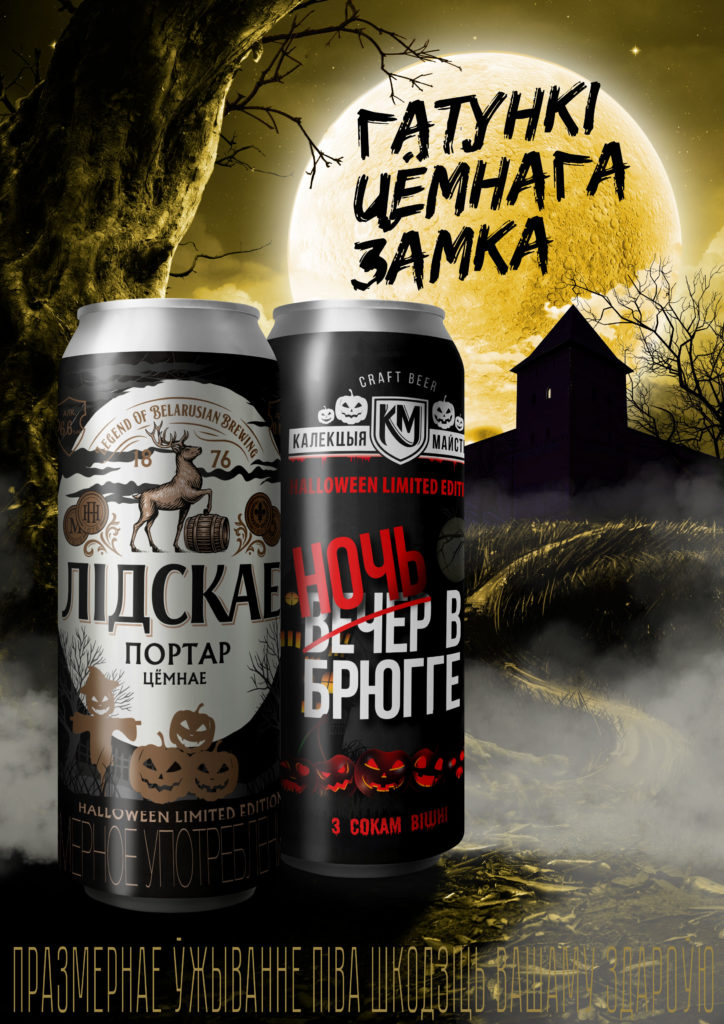 SUBSCRIBE TO OUR NEWSLETTER