#StayHome in Belarusian manner: Lidskoe pivo joined the global initiative on local movement #DomaDzelyaSvaіkh
JSC "Lidskoe pivo" supported the global initiative of social distancing with the local movement #DomaDzelyaSvaіkh and developed a special sticker pack designed to support Belarusians in the difficult times of the pandemic.
Lidskoe pivo has joined the #StayHome global initiative promoting the idea of social distancing during the pandemic. The company established a local movement under the hashtag #DomaDzelyaSvaіkh to remind Belarusians of the importance of reducing social contacts in this difficult time once again. Anyone can join the initiative. It only requires you to stay at home and mark your Facebook profile with a special frame or share an Instagram story with the corresponding icon.
In addition, the company released a special sticker pack for Telegram. It includes Hops, which has already become popular with users, and the main symbol of Lidskoe pivo, the Deer, urging everyone to stay calm, join online parties, wear masks and stay at home for the family – #DomaDzelyaSvaіkh. The company hopes that this initiative will help Belarusians look at the current difficulties in a little more optimistic way. Click here to download Telegram sticker pack.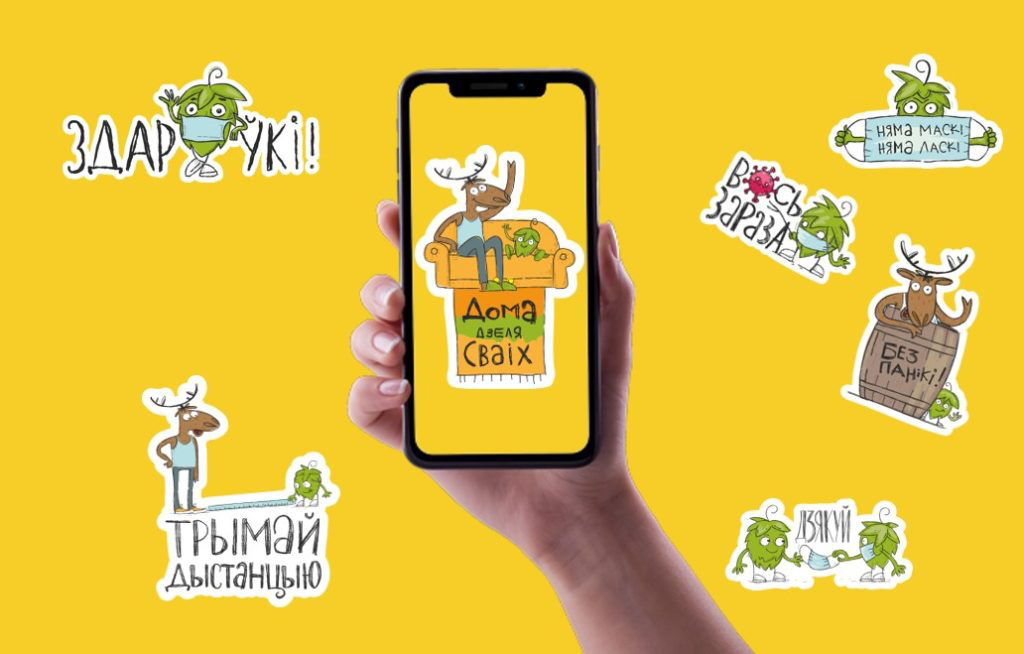 SUBSCRIBE TO OUR NEWSLETTER