Energy in a new format: two fresh flavours burst into DYNAMI:T drink line
Energy drink brand DYNAMI:T presented 2 new flavours to consumers at once:
• DYNAMI:T Black — black currant and blackberry
• DYNAMI:T Green — lime, mint and cucumber
These novelties are aimed for people who need to renew their energy reserves in any situation throughout the day. Energy drink contains caffeine and vitamins, which makes it a suitable and quick energy source.
Package of DYNAMI:T Black and DYNAMI:T Green is performed in a colourful and modern design. DYNAMI:T energy drink is presented in aluminum can 0.5 l format for the first time ever. The product taste can be easily guessed by the fruit motives on the package. Fruity and extraordinary fruits images remind of modern-style graffiti on one side, and symbolize the energy ready to break out on the other side. The brand logo remains changeless and recognizable.
Extraordinary DYNAMI:T Black and DYNAMI:T Green tastes will open the way to a subline of drinks which will be updated. Product manufacturing is performed by the partner of the OJSC «Lidskoe pivo» in OLVI group — Volfas Engelman plant, Lithuania. These novelties with the refreshing fruit flavours developed to overcome physical and mental fatigue already started appearing in shops. Recommended price amounts to 1.75 Belarusian rubles for 0.5 l can.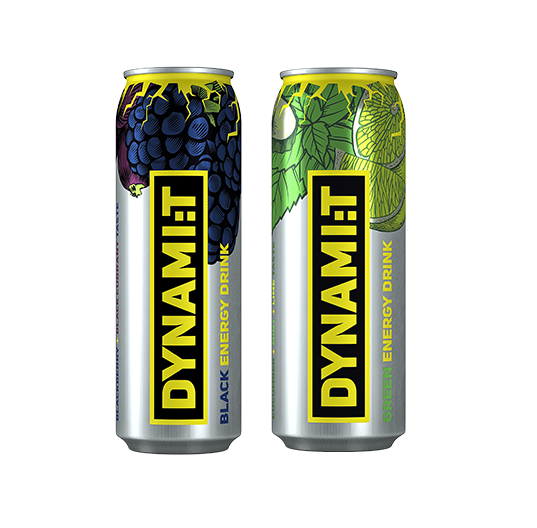 SUBSCRIBE TO OUR NEWSLETTER