No sugar and calories: Pepsi Black comes to Belarus
On June 19, a new member of the Pepsi family will appear in stores. Pepsi Black is a new bright taste without sugar and calories.
Aspartame, one of the most popular and safe sugar substitutes, is used in the drink. The presence of the sweetener in the drink is absolutely unrecognizable, which makes the taste of Pepsi Black positively different from the taste of other carbonated drinks.
The new product contains only 1 Kcal for 100 ml and is included into the category of calories-free drinks, It is very important for modern consumers, who strive to maintain their shape.
The attractive taste and composition of the product are complemented by the stylish appearance: the black label looks perfectly recognizable on the shelf.
Pepsi Black will be present in package of three types: 0.5 l, 1 l and 1.5 l PET bottles.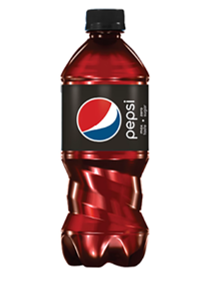 SUBSCRIBE TO OUR NEWSLETTER