Fresh mix in LIDSKAE Radler
Since March 28, LIDSKAE Radler has been on sale. This is a summer light beer cocktail of a small alcohol share (1.7%), which is a mix of beer and natural fruit juices and extracts.
LIDSKAE® Radler will be presented with 2 flavors:
— LIDSKAE. Radler. Lemon
— LIDSKAE. Radler. Lime & Mint
The novelty will be on store shelves in 2 formats — a 0.5 liter glass bottle and a 1-liter PET bottle.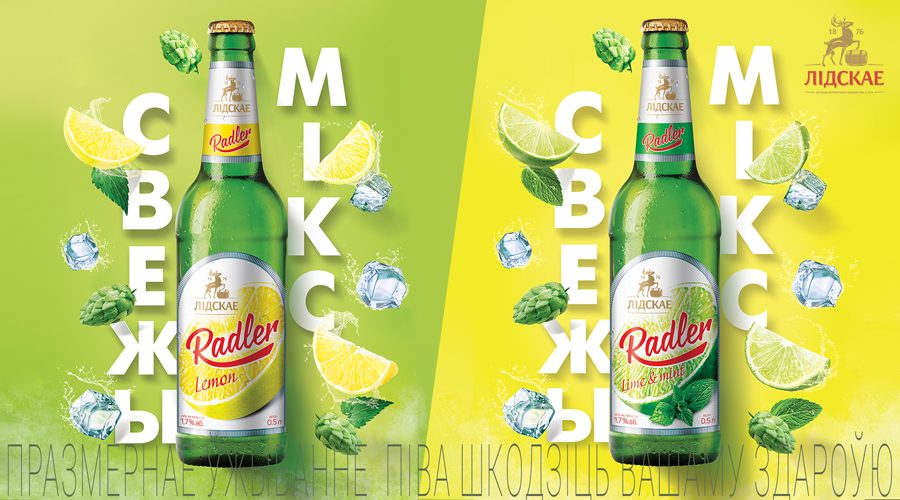 SUBSCRIBE TO OUR NEWSLETTER