«Lidskoe pivo» presented «Lidskoe Premium Nippel» sort
«Lidskoe pivo» added the flagship beer line of the factory with an unexpected format — since December 10 «LIDSKOE» Premium Nippel, a light sort in bottles of 0.25 liters,
came on the market.
The new variety was brewed and bottled by the partner of «Lidskoe pivo» in OLVI concern, one of the oldest breweries in Estonia — A.LeCoq. Compared to classic Premium, which is produced in Lida, Nippel has clearer hop aroma.
The alcohol content in beer is 5,0%.
Mass fraction of solids is 11,9%.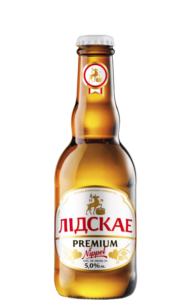 SUBSCRIBE TO OUR NEWSLETTER