«LIDSKAE Zimovae» — the taste of the New Year holidays, the new product from Lida brewers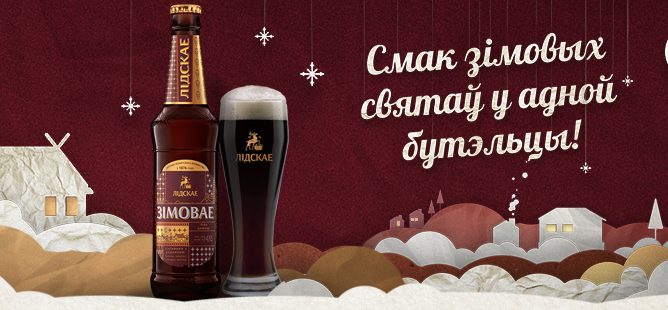 «LIDSKAE Zimovae» is a special sort of dark beer, which successfully combines velvety caramel flavor with slight hints of juniper and subtle aroma of specially selected composition of spices — cinnamon, cloves and coriander.
Recommended for use at temperatures of about 14 ° C (warmer than normally) so that the bouquet of fragrant spices of Christmas reveals in full.
The beer is brewed in limited quantities — 160,000 liters.
Volume: 0.5 liter glass bottle.
The alcohol content is 4,8%.
Mass fraction of solids is 12%.
SUBSCRIBE TO OUR NEWSLETTER