Our birthday – you get presents! Lidski kvass gives you an opportunity to win the development of a family tree for your family
Over the course of 100 years, Lidski kvass has witnessed family gatherings and everyday life of several generations of Belarusians. On the occasion of its anniversary, the brand launches a competition, the winners of which will have the opportunity to learn the history of their family up to the 5th generation. There will be 10 lucky ones. Employees of the National Archives will create family trees for them. Other participants of the competition will be able to create their family trees on their own using a special form on the website lidskijkvas.by.
To take part in the competition, you must send an application describing the history of your family and sharing the most unusual facts from your ancestors' lives. You should also attach several family photos to the application, specifying why you want to create your family tree with Lidski kvass. You can submit an application here. The authors of the 10 most inspiring stories will win. Their names will be announced in two stages: the first five on July 26 and the second five on September 11.
Do not miss your chance to go off on a journey through time with Lidski kvass!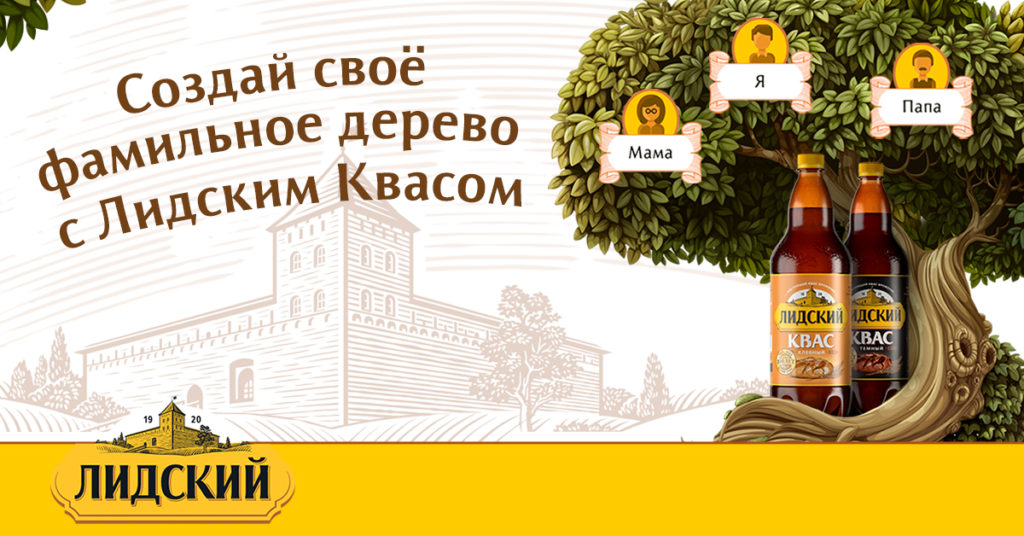 SUBSCRIBE TO OUR NEWSLETTER